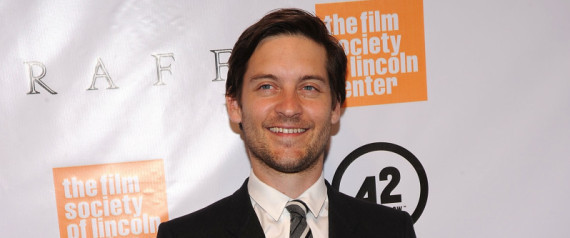 This is longer but awesome
Tobey Maguire
has been named in a lawsuit for connections to an illegal underground poker game featuring numerous Hollywood stars that ran between 2006 and 2009
The lawsuit stems from the participation of Brad Ruderman, a man currently serving time in a Texas jail after being convicted of two counts of wire fraud and two counts of investment adviser fraud. Ruderman served as the

CEO

of Ruderman Capital Partners, which was later revealed to be a ponzi scheme by

FBI

investigators.
Ruderman allegedly lost upwards of $25 million of investor money in these poker games that featured some of Hollywood's elite, including Matt Damon, Ben Affleck and Leonardo DiCaprio. Others connected to the game included Nick Cassavetes, Gabe Kaplan, Rick Salomon and wealthy businessmen such as Alex Gores and Andrew Sasson. However, Maguire is the only player named in the lawsuit thanks to a series of recovered bank transfers.
According to
court documents
, the invitation-only game rotated between the player's private residences and upscale hotels such as the Four Seasons, the Peninsula and the Beverly Hills Hotel, which are not licensed by the state of California to spread poker. Private dealers and security were hired for these games that ran twice weekly
One source who played in the game reported that while Maguire and Affleck held their own on the felt, DiCaprio and Damon were among the regular donators. - Full article
What are you doing tonight? Oh playing poker with some of my buddies at one's hotel room. Want to come?
The first thing I thought of when I read that was "I wonder how good the hookers looked?" Maybe some of them are just groupies, but if there is one hooker among a school of groupies they all become referred to as hookers. Hey don't look at me, that's just R
hetoric
101 guy.
-Les Anderson